Guide for IEC Application Form for Import and Export License in India
IEC stands for Import export code, or you can also call IE code in general. It is a code that is required in doing import and export of goods. There are certain schemes made for import and export-related business. This code will help them to get all the benefits under the scheme of SEIS or MEIS. These schemes are offered by the government and will be useful for everyone.
IEC will be issued by Directorate General of Foreign Trade (DGFT) and Ministry of Commerce and Industries, as well as by the Government of India. So, you will need to contact and find DGFT consultant in Mumbai.
Who must obtain Import and Export code?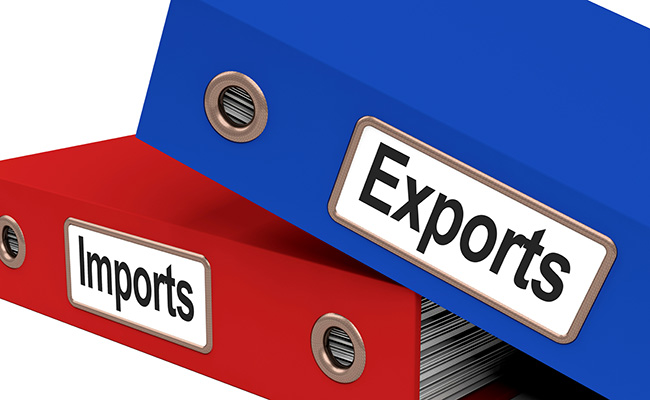 For every import export business in Mumbai who wants to take advantage of the schemes, they will need to get an import export license in Mumbai to take advantage of all the schemes. Import export code for service providers will not only give you more benefits, but also you won't have to renew it. Once done, it will last for a lifetime. No fillings have to be done after getting the IE code.
Registration Process
IEC code applies process is easy and doesn't require much amount of time as well as the import export license cost is low. It can be under 5000 INR. So, you don't have to worry about the cost and the total time that will have to waste. Moreover, you don't even have to renew it. So, once you have the import and export registration, it will last for a lifetime without any problem.
Documents required
The best part starts right from here. First of all, you don't need to submit much document to get the import and export registration. There are only a few mandatory and essential documents that are necessary and that you will need to send. Below given are some of the papers that you will need to submit to start the process.
The documents are:
   Identity proof like – Aadhar card, Passport, Voter ID, ration cards, or you can submit your driver's license

   Business proof you will need the incorporation or partnership certificate if you are a legal entity else the registration certificate is mandatory, and you will be required to submit it.

   Lastly, you will need to provide a cancelled cheque copy. The cancelled cheque is necessary to check if you have a currently active account with any of the banks in India. This is to verify the same. There should be the name of applicants as well as the account number preprinted. Please note that it should be preprinted and you can't write it directly.
You will need the above-mentioned vital documents to keep handy for the registration process.
The registration process is easy and fast. One can easily do the whole thing. Alternatively, you can find the export consultant in Mumbai that will help you with the registration process.
The process of registration is done in the given steps
Apply
Complete the IEC Code apply form and fill it up adequately. You will be asked here to enter specific information about the business of import export Mumbai. Make sure you enter each one of that information honestly and correctly as this will be used to get the form.
Application Processing
You will have to send the application to the DGFT office. This is where your application proceeds and you will have to submit the documents in this phase. It will include all the things such as ANF 2A and the other required document. If you are doing the whole process with any of the import export code consultants Mumbai, they will do the entire thing for you. In this way, you won't have to send it by yourself. Please note, if you are doing this by yourself, you will have to reply in 15 days to the DGFT.
Pay the Fees
IEC fee payment is to be done in the next step, where you will have to pay the IEC fee. Import export license cost is not more, and therefore the step can be completed without any issues. The price depends on how many digital signatures you are having. When you fill up the form, it will show you the exact information on how much you will have to pay.
IEC Code Issuance
Once you have done the whole process, the department will check and verify it. You will then get your IC code for import export.  The code comes in both hard copies as well as in soft copy. Make sure you save both of them for future safety.
This is the only four steps process you will need to get the IC code for your import export Mumbai business and get eligible to take advantage of a different scheme that is introduced by the government. IC code for import export is secure to receive, and you will be likely to get all the benefits from the scheme that the government is introducing.
Make things easier
You can also get import export license in Mumbai by finding import export code consultants Mumbai. They will do the entire process for you. All you need to do is submit your document to the consultant, and they will do the rest of the work for you. This is easy and the fastest way to do so. You can sit back and relax; all the things will be done by the consultants.
Therefore, now that you know all the things about the IEC code apply process and getting the import and export registration for all the import export business in Mumbai. You should apply and fill the form to get the code as soon as possible. We suggest you get a DGFT consultant in Mumbai or export consultant in Mumbai to get your code. Once you get the code, it will make your lot of work a lot easier and faster.